Nritya Kala Mandir
School of Indian Classical Dance
The school of Bharatanatyam, An Indian Classical Dance, established in 2001 by Mrs. Kanan Bhatt in Toronto and Greater Toronto Area.
Nritya Kala Mandir provides a complete 7 year training in Bharatanatyam dance form concluding with an Arangetram Performance and further Post-Arangetram Advance Course. We also offer courses in Indian Folk and Classical Fusion dance styles.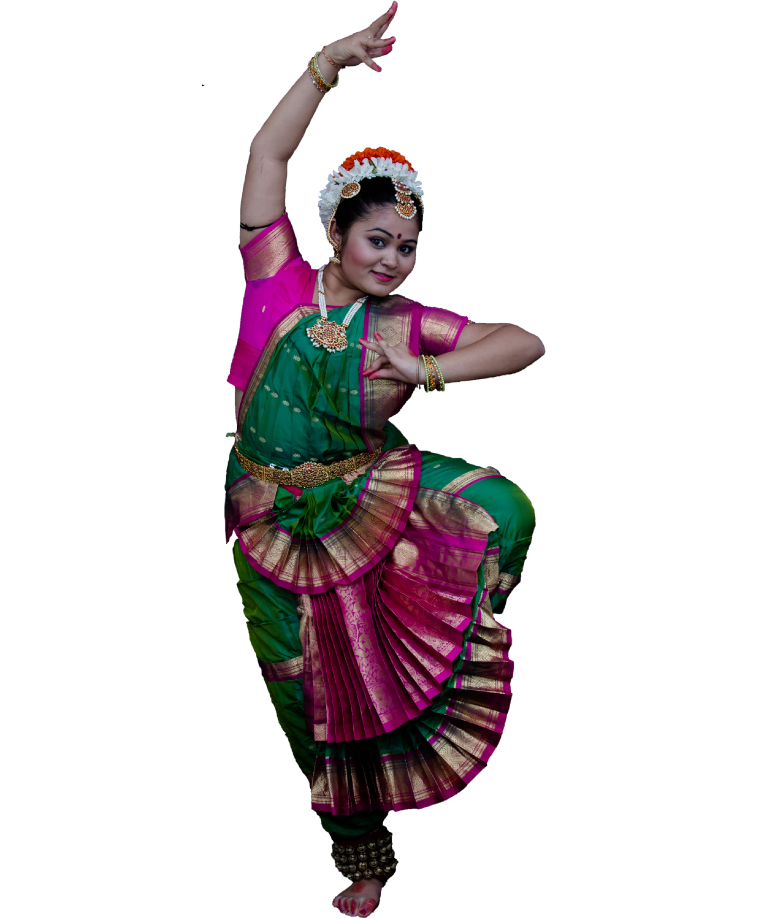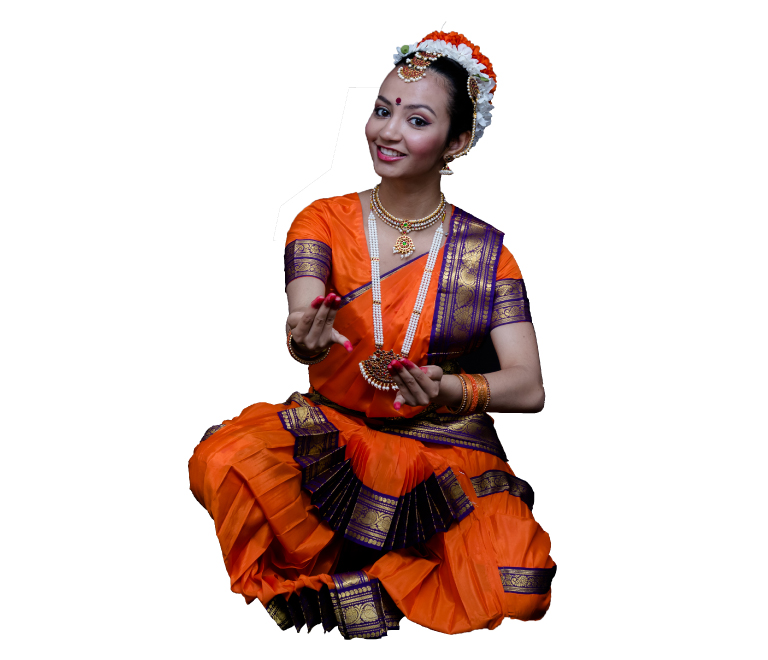 The real self of an artiste lies in art, so when an artiste performs, all the pain, trauma and tension get released through art, be it dancing, painting, singing, writing or even martial arts.  Mrinalini Sarabhai
theSchool of BharatanatyamAn Indian Classical DanceNritya Kala Mandir
Bharatanatyam, is a classical dance style originated many centuries ago in the temples of
Tamil Nadu in South India. A popular interpretation of the name is BHAva (expressions) + RAga (musical mode) + TAla (rhythm) + NATYAM (dance) = BHARATANATYAM.
It is known for its precise hand gestures, use of intricate footwork, vivid facial expression, and fluid movement.
The mārgam, which is the format of a traditional Bharatanatyam presentation, was formalised by the Tanjore Quartet in the second half of the eighteenth century. Traditionally, the training curriculum for Bharatanatyam dancers has been structured around this mārgam. To this day, Bharatanatyam dancers throughout the world, follow this format. Nritya Kala Mandir Curriculum is designed to closely echo the traditional teaching while integrating the needs and experiences of present-day students, here in Canada.